Index or Cache; that is the question.
Arrays can be indexed by a number (a list) or by a string (associative). Arrays may be multi-dimensional. PHP features a arrayAccess class with iterators. Nice. Boxary does encapsulate such arrays in a Map class. The reason is that the application code should refer to a array member in a consistent way: $A = $myMap->get('key'); Boxary features several classes extending the abstract baseMap: simpleMap, multiMap, objectMap, tensorMap and functorMap. These maps are used for config values, language constructs, database data, tree models, dependencies, and for everything that is indexed or needs caching.
Common Maps.
simpleMap and stampMap
referenceMap or multiMap
closureMap or objectMap or functorMap
tensorMap
Stacks and Queues.
A specialised form of Maps is the Stack and the Queue. They come with specialised methods like pop() and push() for Stacks and deQueue() and enQueue() for Queues. A good example of application is the sqlStack where sql syntax is stacked and serialised either to real sql, either to a prepared statement.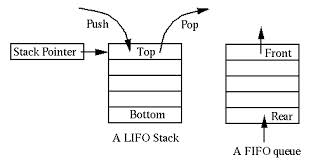 While Maps are accessed random, Stacks are LIFO structures and Queues are FIFO structures.